If you own a gun and use it for hunting, or in the field as a professional, you will need a quality range bag. It holds all of your gizmos and gadgets, including your gun and ammunition. That allows you to carry everything you need to and from hunting areas, shooting ranges, or on patrol.
Knowing what to look for in a range bag is half the battle.
Range bags are available that fit virtually any weapon you want to carry. Manufacturers use a variety of materials to construct these bags. Then fill them with compartments so that there is a place for everything you need to bring to the range.
The 2 Basic Bag Types
The basic types of guns are the handgun or pistol, shotgun, and rifle. They each require range bags that suit different needs. Range bags made specifically for hunters, sports shooters, or professionals serve different purposes and accommodate various things.
1. Range bags
Range bags are what are used by clay shooting sports enthusiasts. They're also for target shooters when they go out for a whole day of shooting at the range for events and competitions. These bags must be comfortable enough and large enough to allow for easy portability, while also storing everything you need for the day.
Slots for magazines is one feature you will find in the better range bags. Space for personal ID and cash, cell phones, and other small items is also an essential feature you won't want to do without.
This range bag from Savior Equipment holds two rifles and two pistols with ease. It had compartments for your ammo and all the extras you need for a day of shooting. It's durable and sharp with a locking zipper to boot. Customers at Amazon gave this range bag a whopping 4.9 out of 5 stars. They love it and have no complaints.
You can buy this bag for $55 to $100 on Amazon.
2. Tactical backpack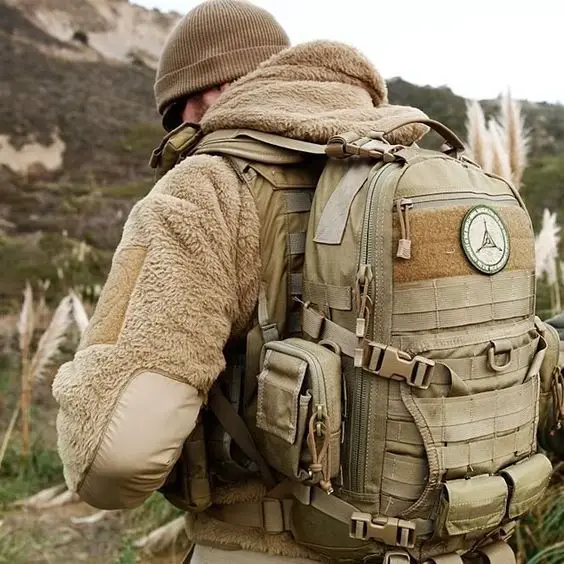 Tactical backpacks are used a lot by hunters and professionals who need more space to store their gear and go out in the field.
Tactical backpacks are for serious professionals mostly, but anyone with a hardcore use for them would benefit. They sport many features such as ammunition pouches, glove-friendly zippers, pouches for eyewear, compression straps, hydration pockets, large pockets and compartments for weapons and all your other gear. They are available in many styles and colors to suit your liking.
This tactical backpack by REEBOW GEAR that features water-resistant fabric, a molle system, heavy-duty zippers, hydration section, and padded shoulder straps. Customers love this backpack, giving it a 4.5 out of 5 star rating. They love the amount of space, pockets, and the durability of the fabric. Although some customers had trouble with the zippers breaking.
You can buy this bag for $35 to $50 on Amazon.
How to Pick Out a Range Bag
Before you evaluate range bags, think about their purpose.
If the needs you have are primarily practical, rather than show, you may want to invest in the most rugged range bags made of the most durable materials. Maybe you're competing in shooting competitions. So, you may want a more attractive bag that looks good when you are at the range.
If you are going to be in extreme weather conditions or areas such as a desert or jungle, you may want camouflage colored range bags. Also, professionals like a law enforcement officer may have other needs to consider. Like, time spent on tactical missions and how much space is available to carry crucial items.
Compare factors such as materials, style, color, and function to make your final decision.
No matter which bag or backpack you select, you will need to have a bag that will hold everything you require and one that will last. Make sure to check out the dimensions of your selection and compare them with the sizes of the items you plan to fill them with. You should leave enough room in the bag to be able to accommodate additional items when necessary.
Image via G-Outdoors