If you're not utilizing the best scope rings, you could be compromising your gun's optimum performance.
After all, we're talking about the glue that helps secure the scope to your gun.
A weapon with loose parts has consequences. It likely won't hold zero, compromising your chances of hitting the target. And no, we don't want that for you.
A solid mount adds to the performance of your firearm — just be sure you're matching the rifle with its designated mounting system.
Scope Rings vs. One-Piece Mounts
Scope rings and one-piece mounts all do the same job. They help secure the scope to your weapon. Nevertheless, they're constructed and perform differently. Let's take a quick look.
Scope rings
Scope rings are what attach a scope to the rifle. They have been around for ages and usually come in a pair.
Scope rings are the option to embrace, especially if you're going to pair them with bolt-action rifles, as they make for a natural connection.
Other reasons you should be using scope rings is that they're cheaper and lighter. And, because they can be canted hassle-free, they are an asset when it comes long-range shooting.
Even so, you should know that scope rings aren't that easy to attach. They also make for a less sturdy fit than the single-piece mounts.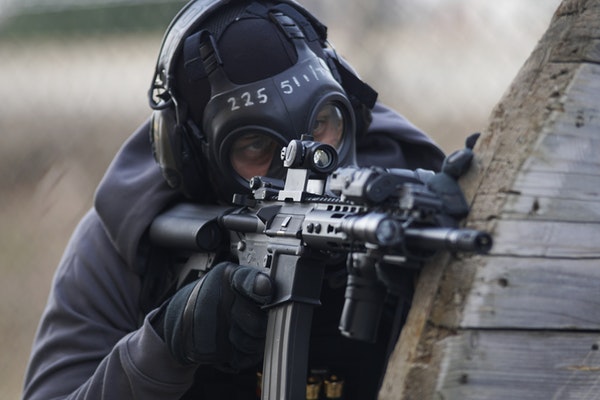 Single-piece mounts
After scope rings, one-piece mounts are the latest mounting option that can help glue the scope to your gun. Unlike scope rings, which are a separate pair, single-piece mounts have two rings fixed to a base.
That probably explains why they make for a more straightforward use; they are easier to attach and detach.
And no, you don't have to worry about alignment issues – as we've stated, the rings come fixed to a base already. Also, while they seem to be a perfect match for semi-auto rifles, one-piece mounts are made with heights that work for most modern rifles.
Nevertheless, these mounts are somewhat more cumbersome and might add to the overall weight of the gun.
Before Spending Your Hard-Earned Money…
Buying the best scope rings for your weapon can be daunting, considering the endless options available in the market today. You want to know what makes for a reliable product before pulling out your wallet. Making the wrong purchase decision can be costly in many ways.
How durable is the product?
The recoil from shooting is enough reason to want to buy sturdy scope rings. Long-range shooting typically has heavier than normal recoil, making a solid scope-to-rifle foundation even more crucial.
For that matter, you might want to grab those with steel material for bigger guns. While aluminum is strong enough for most needs and has the advantage of light weight, steel is sturdier and will, without a doubt, ensure the longevity of your rings.
Horizontal or vertical?
Scope rings come in two different splits: vertical and horizontal. The horizontal type makes for easy installation and is probably a good fit for the newbies. The vertical split, while durable, can be a pain to install. Choose wisely, depending on your needs.
Adjustability matters
The best scope rings for your gun should offer room for adjustment. Being able to tune your mount allows for customization while giving a personalized fit.
Cheap or expensive?
You get what you pay for in most instances. However, cheap doesn't necessarily mean a product is inferior. On the same note, not all expensive items are superior.
You're likely to bump into a costly mount with average features. If you know where to look, you can run into cheaper scope rings with standout features.
The mounting height
A scope's objective lens determines the mounting height. The larger lens allows for the rings to be mounted high for optimum functionality.
Versatility matters
If you're in the market for the best scope rings for your gun, you want to ensure they are versatile. That way, you don't have to trouble over purchasing separate mounts for use with different firearms — which also saves you extra store trips!
With versatile scope rings, you can also easily switch them between weapons without having to re-zero in. That couldn't be more convenient!
Fixed or detachable?
If you're going to use it on a single firearm, go for a fixed mount. And yes, most of those are easy to secure.
A detachable mount, on the other hand, is a good fit if you're looking to work with more than one rifle. Plus, detachable options should make for a hassle-free mounting and unmounting process.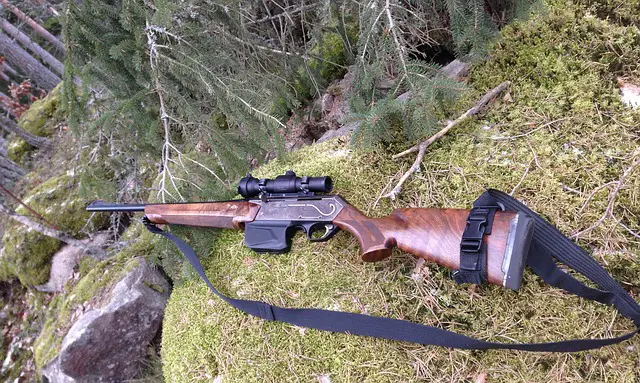 How We Reviewed
In our effort to bring your way the best of the best scope rings, we scoured the internet for reliable sources. We, for instance, combed through leading review sites for extensive product comparison.
And, when it came to what real users had to say, Amazon couldn't be handier. Other big-box sites, including Walmart, were also on standby with great info.
The quality of construction and ease of use were our first considerations, along with price.
The Best Scope Rings for a Sturdy Weapon
Depending on your needs, we're sure at least one of these options should make for a stable scope-to-rifle connection. In no particular order, the following are the best scope rings that made our list.
1. Vortex Optics Tactical Riflescope Rings
Whether you're looking to attach magnifiers or red-dot optics, the Vortex Optics rings are sure to deliver. When mounting conventional scopes, though, you'll want to lap the rings for a snug fit.
This mount has the center of your scope sitting about 0.97 inches from the base. That works for most rifles. Also, the sturdy six-screw mounting mechanism keeps your machine parts intact, even in the harshest of conditions, so you don't have to worry over loose parts.
This Vortex Optics pair fits Picatinny rails, and you get hex screws with a hex key for easy installation.
Most users are in love with the mount. They couldn't appreciate the lightweight construction more. They also like that the rings are not only durable but also easy to mount and adjust.
A few users, however, express concerns about the need to lap the rings when mounting to the conventional guns. The Vortex Optics tactical rings currently rate at 4.6 out of 5 stars on Amazon.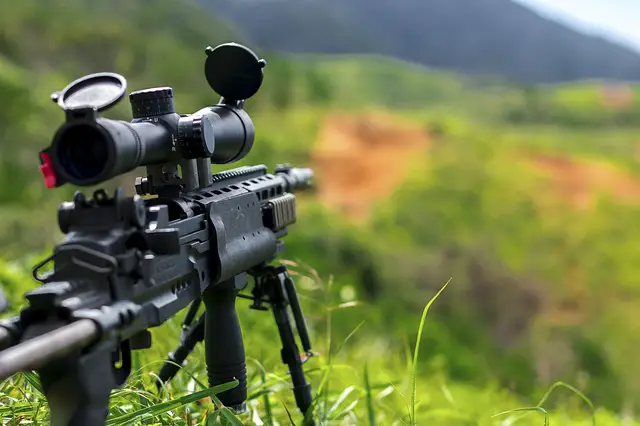 2. Modkin Rifle Scope Rings
A brand that's known to make some of the best scope rings for firearms, Modkin made our list with this medium profile mount. Weighing in at approximately 5 ounces, the rings are less of a load when attached to the gun.
The Modkin mount fits both Weaver and Picatinny rails. And, whether you're a hunter or shooting enthusiast, you can fix your 1-inch scope firmly using this product.
The integrated tape not only safeguards the scope but also makes for a secure connection. And the side screws add to the firmness of the mount.
Enjoy a potential view of open sights with the see-through style, and lock the scope during clamping with the hollowed-out configuration.
According to customers, the Modkin scope rings are sturdy and well-made, making for a snug scope to gun connection. The fact that they are well packed is equally a bonus.
Some buyers, however, have to use a hex key to turn the screws during mounting, something they don't take lightly. Currently, Amazon users give the rings 4.3 out of 5 stars.
3. LIRISY Scope Mount Low Profile Scope Rings
The best scope rings for your rifle should give a sturdy connection, and LIRISY knows it only too well.
So, if you're looking to mount your .22- or air-rifle with 11-millimeter dovetail rails, this LIRISY mount has got you covered with its pretty secure connection. Just ensure you're using 1-inch tube scopes.
The inbuilt tape protects the scope while holding it firmly in place. You also get two screws for the bases – as well as four screws for each ring – so your scope stays intact.
The LIRISY scope rings are high-quality aluminum, which makes them last longer. And, with a stop pin on one of the rings, you're guaranteed a more snug mount.
Purchasers couldn't praise this mount more, mainly because it fits well when paired with 11-millimeter dovetail rails. The rings are also very strong, which is vital when it comes to longevity.
Flipping the coin, though, a couple of users have noted the mount sometimes comes with larger threads for the provided screws, compromising a snug fit.
The LIRISY low-profile rings currently score 4.4 out of 5 stars on Amazon.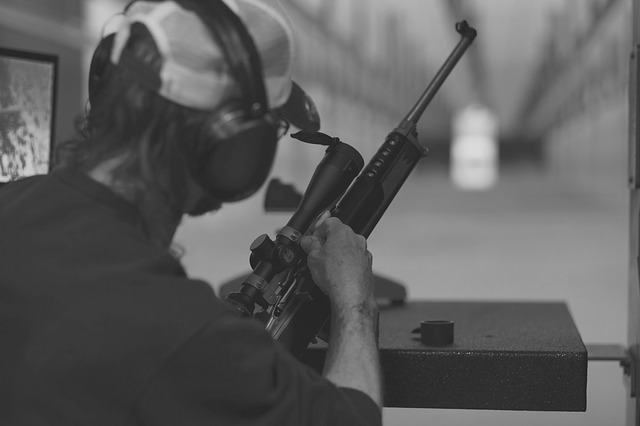 4. Weaver Tactical Rings
One of our best scope rings for your gun, this pair from Weaver is sure to fit the bill when it comes to a sturdy mount. The rings are versatile so you can fit them on just about any mounting platform.
The horizontal split design means you can switch the mount between scopes without having to dismantle it. Plus, the six points of contact make for a firm hold – even resisting the recoil of larger rifles.
These rings hold zero, and the knobs on the base are adjustable for a more secure fit. You should also know the mount features aircraft-grade aluminum material. That would make it withstand the elements easily.
When it comes to what customers have to say, the Weaver tactical rings are sure to be a winner. Users like the low profile and horizontal split. They also recommend this mount for durability as well as easy installation.
Unfortunately, it looks like it does not include the torque instructions, and some users are a bit concerned about it.
Amazon customers give this product 4.5 out of 5 stars.
5. Thorn Tactical Scope Mount Rings
Another option for your standard Picatinny rails, the Thorn tactical rings boast quality aluminum material for longevity and rugged performance.
This mount is shockproof, and, whether you're looking to mount rifle-scopes or magnifiers or red dots, the six-screw system couldn't be stronger.
The anodized finish of this heavy-duty medium-profile mount is a bonus, especially if you're in the market for a durable product.
One of the things that users love is the solid construction the rings come with, which scores for longevity. The mount also fits the scope perfectly, making for a sturdy connection. Among other things, users like that the Thorn tactical rings install easily and are lightweight.
Users are yet to report any caveats with regards to this product, as of this writing.
With a current score of 5.0 out of 5 stars on Amazon, the rings are the highest rated on our list.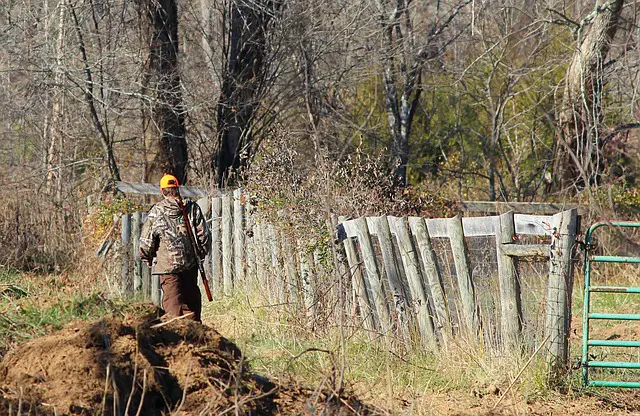 6. Nikon P-Series Riflescope Picatinny Mount
Enjoy decent eye relief and easily access the charging handle with this Nikon product.
Designed for Nikon's P-tactical line of rifle-scopes, the mount fits almost all rifle scopes with a one-millimeter tube. The lightweight construction also means a lighter load once mounted.
This US-made mount is compatible with flattop Picatinny rails. It also features a reversible two-piece design, which couldn't be more flexible.
Users are full of praises on how easily mountable the P-Series rings are, stating that it's a good fit for inexperienced users, as a result. Customers also like that the durable construction ensures longevity.
Some users, however, find it's difficult to detach the rings without tools.
The Nikon P-Series rings currently rate at 4.2 out of 5 stars on Amazon.
7. Vortex Optics Precision Matched Rings
Another pair from Vortex Optics, this mount puts the center of your scope 1.45 inches from the base. It's lightweight and anodized for a durable frame.
The Vortex Optics rings are for rugged performance. As a pair, they undergo key processes. Serialized and even vibratory tumbled before being hand-bead blasted, they couldn't be sturdier.
That's not all — this mount benefits from an extraordinarily tight tolerance (0.0005 inches).
You also want to know that this product, which sits in pairs throughout the manufacturing process, perfectly fits Picatinny rails.
Users can't hide their joy about the high-quality mount. The rings are not only durable and lightweight but are also a delight to install – just like most of our best scope rings on the list.
There are two sides to each coin, although, and this product is no exception. It comes with different torque recommendations from those found on the standard rings, according to users.
Amazon reviewers rate the Vortex Optics scope rings 4.8 out of 5 stars.
8. UTG Med Pro LE Grade Picatinny QD Rings
An affordable option from UTG, this mount has been tested under severe conditions to ensure the best performance in the field. It fits Picatinny rails.
Re-zero hassle-free with the repeatable positive locking feature, and unmount easily with the quick detach lever.
The UTG scope rings boast an anodized aircraft-grade aluminum frame for a jagged performance. And yes, a protective tape lines the interior, so your mount is safeguarded during the action.
Users like that the rings are a reasonable price and hold zero. Some more appreciate the snug fit this option gives, especially with the Picatinny rails.
It's also fair to state that a few buyers voiced displeasure with the adjustment screws, which tend to loosen up.
The UTG scope rings currently receive an Amazon rating of 4.5 out of 5 stars.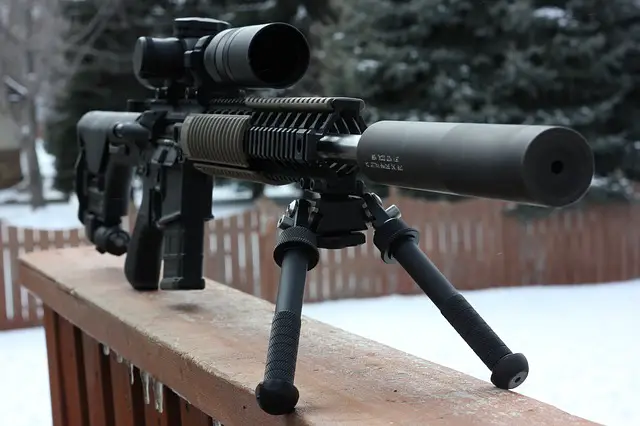 Mount Your Scope like a Pro
There you have it: Some of the best scope rings for your rifle. Grab one, or more, of these and watch your aiming accuracy soar to new heights!
Even so, whatever you opt to settle on, ensure you're matching the rings with their designated mounting platform: Picatinny, Weaver, etc. That's not all, but you should be using scopes with supported tube-diameters if you're looking to get stellar results.