Do typical shotguns not work for you? Maybe you're searching for an upgrade for your trap and skeet shooting days. Or maybe you want to try something new in the world of shotguns. And maybe you're wondering how over-under shotguns fair in the shooting realm.
Normally reserved specifically for target shooting, you're not likely to find over-under shotguns recommended for home defense. We're going to look at the best over-under shotguns you can buy for trap and skeet shooting.
Why should you choose over-under shotguns for your target practice? Let's find out!
Why Buy Over-Under Shotguns?
This is a fair question, especially when you consider the versatility of other shotguns. What good are over-under shotguns if they can't be used in conjunction with home defense or hunting?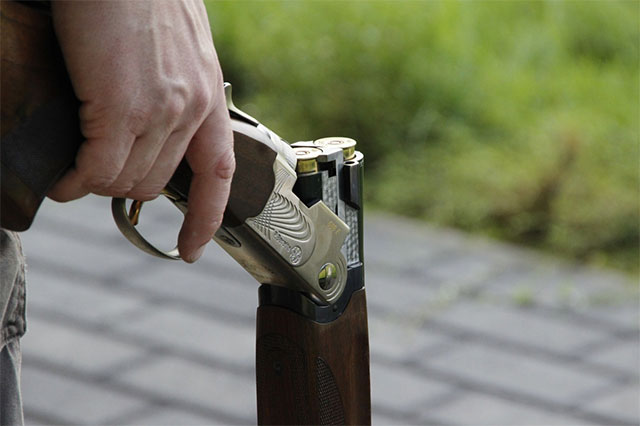 Here's the thing, though: Whenever you take your next trip to the gun club, take note of the shotguns used by people who are firing at clay targets. Count how many are using over-under shotguns. Then you'll see what we mean about the appeal.
So, let's look at some of the main reasons to pick over-under shotguns for your next purchase.
Consistency
Think of the last horror story you heard about a pump-action or semi-automatic shotgun jamming or short stroking. Did it fill you with anxiety about other potential problems while getting ready for a competition?
Over-under shotguns are much more reliable than any other type of shotgun on the market. Properly loaded, you are guaranteed to get two shots off with two rounds every single time.
That not only means better performance from the gun but if you fail in a competition, you'll know it's you that needs improvement.
Balance
When you use over-under shotguns, you'll notice that the barrel is the same length. However, a closer inspection reveals that the entire gun is a few inches shorter, reducing recoil, and allowing you to focus better.
Thanks to a slimmer forend, you'll find aiming the over-under shotgun easier. The feel of this kind of weapon between your hands makes the appeal of over-under shotguns especially obvious for those who take it to the range.
With a deeper concentration of weight, you'll find that the shotgun in your hands has a more natural-feeling kickback.
Expended shells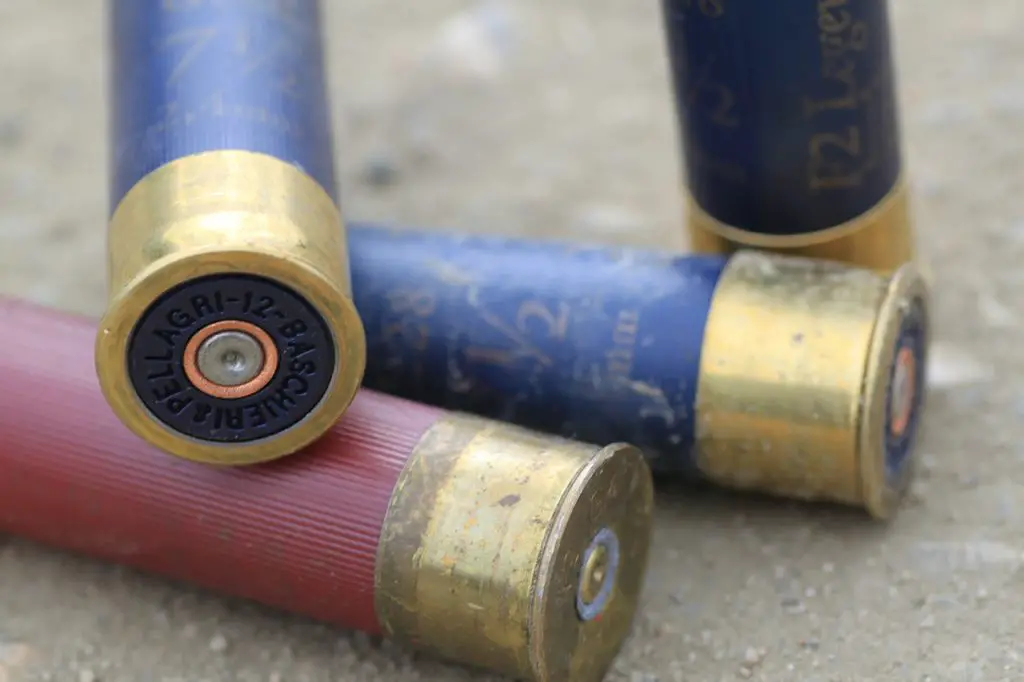 As you continue to shoot targets, the pile of empty shells at your feet will get larger. Over-under shotguns eliminate the scattering of shells by letting you put your hand over the breach.
That way you catch each empty shell and carefully set it down in a neat stack.
Not only will you eliminate the clutter of empty shells, but you'll also reduce the potential for litter in the wild. Plus, you can refill empty casings later, saving you the trouble of picking up each empty out of the tall grass or wooded areas.
Shelf life
If you know what you're doing with regards to basic gun maintenance, there are no reasons over-under shotguns won't last you for decades. You can fire some over-under shotguns hundreds of thousands of rounds.
The secret to the durability of an over-under shotgun is the lack of many moving parts inside the gun.
Compare this to a semi-automatic, which typically operates on gas, which creates wear and tear across the entirety of the weapon.
When over-under shotguns begin to wear down, it's an easy fix. More importantly, it doesn't cost a whole lot of money to patch up one of these guns.
Safety
We all know that any gun needs to be handled carefully by the person operating it. The design of over-under shotguns allow for novices and experts alike to comfortably exercise all the safety that you need to remember.
All you have to do is push one lever and empty the rounds, and you've deactivated any potential danger.
If you need to prove that the weapon isn't loaded, it's simple to carry around with the empty chamber showing. That saves you a lot of time compared to a pump-action shotgun, which has to be unloaded one by one to get rid of any unused ammo.
Dual chokes
Since over-under shotguns are all double-barreled, each model gives you the option to wield two different chokes. The majority of over-under shotguns have a barrel selector, typically included as part of the safety button. That lets you choose which barrel unloads first.
And that works out pretty well for skeet and trap shooting, too. Depending on where your target is, you'll need to decide which barrel use for two different clay pigeons.
Furthermore, having two barrels lets you swap in sub-gauge tubes. So, you compete across multiple skeet events with the exact same gun.
Maintenance
Cleaning your over-under shotguns is an easy task. Sure, you have two barrels to maintain, but it's a small price to pay for the investment you've made.
You can use a toothbrush or something similar to swab out the debris that piles inside the receiver, and the same tool to wash under the ejectors.
Occasionally, you can take off the stock and oil the locks on the gun. That might be a little excessive and unnecessary, but for those of you who are obsessed with your weapon's appearance, it's something to keep in mind.
Righty or lefty?
Left-handed people are often forgotten about in the design of practical devices, and guns are no exception. Thankfully, over-under shotguns are, by default, a great fit for every gun owner.
The safety switch, located on the tang of the receiver, is perfectly located for either right-handed or left-handed people. Plus, the ejection port is centrally located.
That means you don't have to worry about using a specific hand to catch a spent shell.
Which over Under Shotgun Is the Best for Me?
Now that we've gone over what makes over-under shotguns an excellent choice for trap and skeet shooting, which gun should you choose?
We've done the homework for you and looked at four different models. We judged them based on their performance, brand reputation, and value for the money.
After reading about each individual over-under shotgun, we'll show you what we chose for the best over-under shotguns among the batch.
CZ Redhead Premier

4.5 out of 5 stars
We're starting off with an incredibly deluxe model. The CZ Redhead Premier is available in the usual gauge varieties: 12, 20, 28, and .410. Now, here's the amazing part: Each individual receiver comes with its own frame. You won't have to do any swapping and interchanging with the CZ Readhead Premier.
You'll appreciate the design of the satin receiver, which has some fine engraving and a walnut stock. This gun is simply gorgeous, which makes the price tag all the more amazing.
We've seen over-under shotguns sell for as much as a compact car. The CZ Redhead Premier pictured above doesn't cost near that with the price between $1,300 and $1,500.
The Premier is designed for clay shooting, but if you decide to take it on a hunt, you won't be out of luck.
Mossberg Silver Reserve II

4 out of 5 stars
Imported from Turkey, the Mossberg Silver Reserve II is another over-under shotgun that will grab the attention of anyone who notices it in your collection. You'll find gauges coming in 12, 20, 28, and .410.
The length of the pull comes in at 14 inches. While this might seem a bit short by today's standards, it will feel fine in your hands. And you won't be breaking the bank with these over-under shotguns. They cost between $550 and $800.
You'll notice the lockup contains barrels that pivot on trunnions, with a full-width locking bolt moving forward and engaging the lugs that occupy the base of the receiver. The safety switch also contains the barrel selector, allowing you the option of which round you'd like to use first.
It's not the most robust or deluxe of the over-under shotguns we've ever worked with, but we can't deny the incredible value of the Mossberg Silver Reserve II.
Browning Citori

4.5 out of 5 stars
We're officially out of anything resembling budget pricing with the Browning Citori. Even though the price of $2,400 to $2,600 for this one is at the higher end of what you'll pay for other over-under shotguns, you won't have much trouble finding a used model.
After testing on hundreds of thousands of clay targets, you won't be disappointed if you go with a second-hand model.
The Browning Citori is a throwback to what we used to see from the 1970s. The specialized rifle was designed with clay targets in mind, and you can find several different models.
The Citori Superlight contains a weight reduction of an entire pound, the White Lightning has a silver receiver, and the Lightning is colored like the Atlantic Ocean as seen in Miami.
You might have to adjust to the semi-pistol grip. You won't find a recoil pad on this weapon since there is a black plastic buttplate. The lack of heavier materials contributes to a greater feeling of control in the Browning Citori.
One of the best parts of the Citori? Corrosion resistance, meaning you can spend less time worrying about the extreme cleaning methods. Browning has been doing this for a while, and the Citori shows us why so many people stick to their name.
Savage Stevens Model 555

4 out of 5 stars
Rather than the traditional use of steel, the Stevens Model 555 uses aluminum with a simple steel insert used in the breech face. This makes the Stevens one of the lightest over-under shotguns we have ever held in our hands.
The .410 only weighs five and a half pounds, making this feel like a natural extension of your arm. You won't have any problem using this for hours on end.
All of the barrels found in different sizes of the Stevens 555 have flush-mounted screw chokes. A mechanical trigger prevents any serious problems with firing off as many shots as you need on a given day.
Unlike some other shotguns, the safety on this one is manual, so be careful if you have children who are learning about target shooting for the first time.
Shooters with an eye for detail will call out the checkered pattern on the pistol grip. The Savage costs $700 to $900.
Comparison Table
| PRODUCT NAME & RATING | IMAGE | DETAILS | PRICE |
| --- | --- | --- | --- |
| | | Gauge12 GaugeBarrel Length 30″Chokes​5 Extended Chokes (Cyl., Imp. Cyl., Mod., Imp. Mod., Full)Weight 8 lbs | |
| | | Gauge20 GaugeBarrel Length 26″ChokesField Set (5 Total)Weight 7 | |
| | | Gauge​-Barrel Length ​-Chokes​-Weight – | |
| | | Gauge12 GaugeBarrel Length ​28″Chokes​-Weight 6.15 | |
Buyer's Guide and Conclusion: Choosing the Best Over-Under Shotguns
You can't go wrong with any of the four over-under shotguns we've picked out. An over-under typically retails for much more than anything here, but we tried to give you a selection with the best value in mind.
Based on everything we looked at, our ultimate nod has to go to the Browning Citori. It might not look like the most modern rifle, but that's the whole idea behind anything Browning has made in the Citori brand.
You don't need the best-looking shotgun when bringing down clay pigeons –- you want one that will last you a long time and isn't prone to frequent cleanings or repairs.
The lack of any real potential for corrosion and exposure to elements, that added to the variations in the Citori model itself, really sold us on the Browning name. Between gauge, model, and barrel, you're bound to find something in the Browning Citori that you love.
We hope you enjoyed this look at the best over-under shotguns for you to take with you to your next skeet and trap shooting event. Keep your gun empty before you use it, and happy shooting!
Which of the over-under shotguns will you choose? Let us know in the comments below!
Feature Image by PublicDomainPictures via Pixabay