Shotguns have been around for next to forever, and the single shot break-action shotgun is still going strong. It's not as fancy as pump-action or semi-automatic shotguns, but it can still get the job done.
In short, a single shot shotgun is a trusted friend that is not likely to let you down. You can rest assured that it will function as intended when you're out shooting ducks or quail, so long as you don't expect a fast reload. You can also have fun with it if you want to go plinking. While it does its job well, there are a few things to consider that are on both sides of the coin.
Why a Single Shot Shotgun?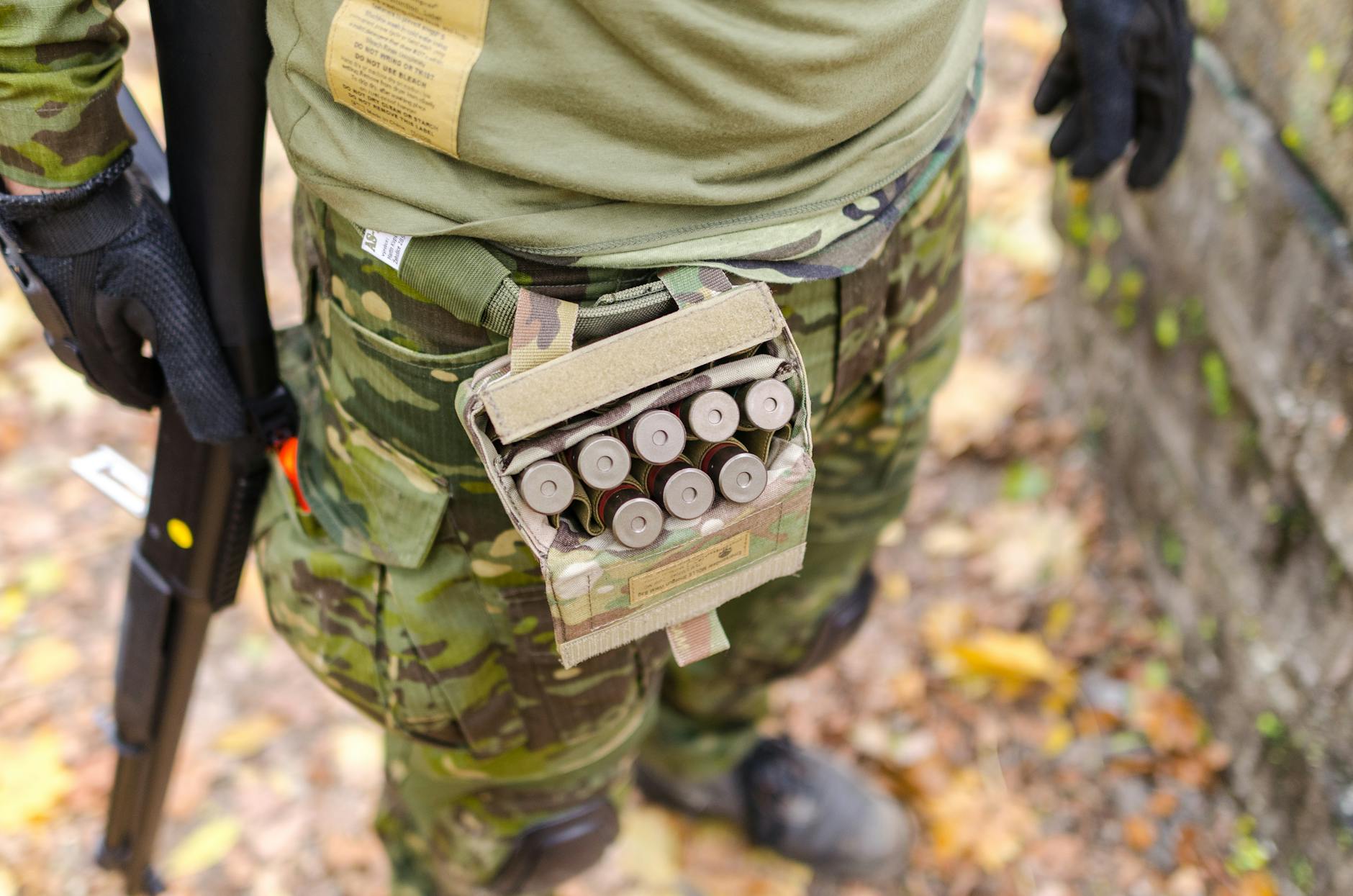 image from Pexels
There are plenty of advantages in choosing a single shot shotgun over some of its counterparts. For starters, the simple design is robust and not likely to cause problems. A locking lug inside the receiver holds the single barrel. To break the shotgun open, all you have to do is push a lever or button to open it up.
The simplicity is a strength of this shotgun. The lack of too many moving parts means that there is nothing that should jam up — as magazines might in other shotguns. There also aren't any springs to weaken over time.
Not only that, but single shot shotguns are also incredibly safe. Since you can break the top open, you have a clear line of visibility through the barrel. And since you can see the entire chamber, you can inspect it to make sure it is clear before firing off any shots.
This type of shotgun is also light compared to other shotguns. The lighter weight also makes single shot shotguns excellent choices for young shooters who are getting out there for the first time.
And that's not all they have to offer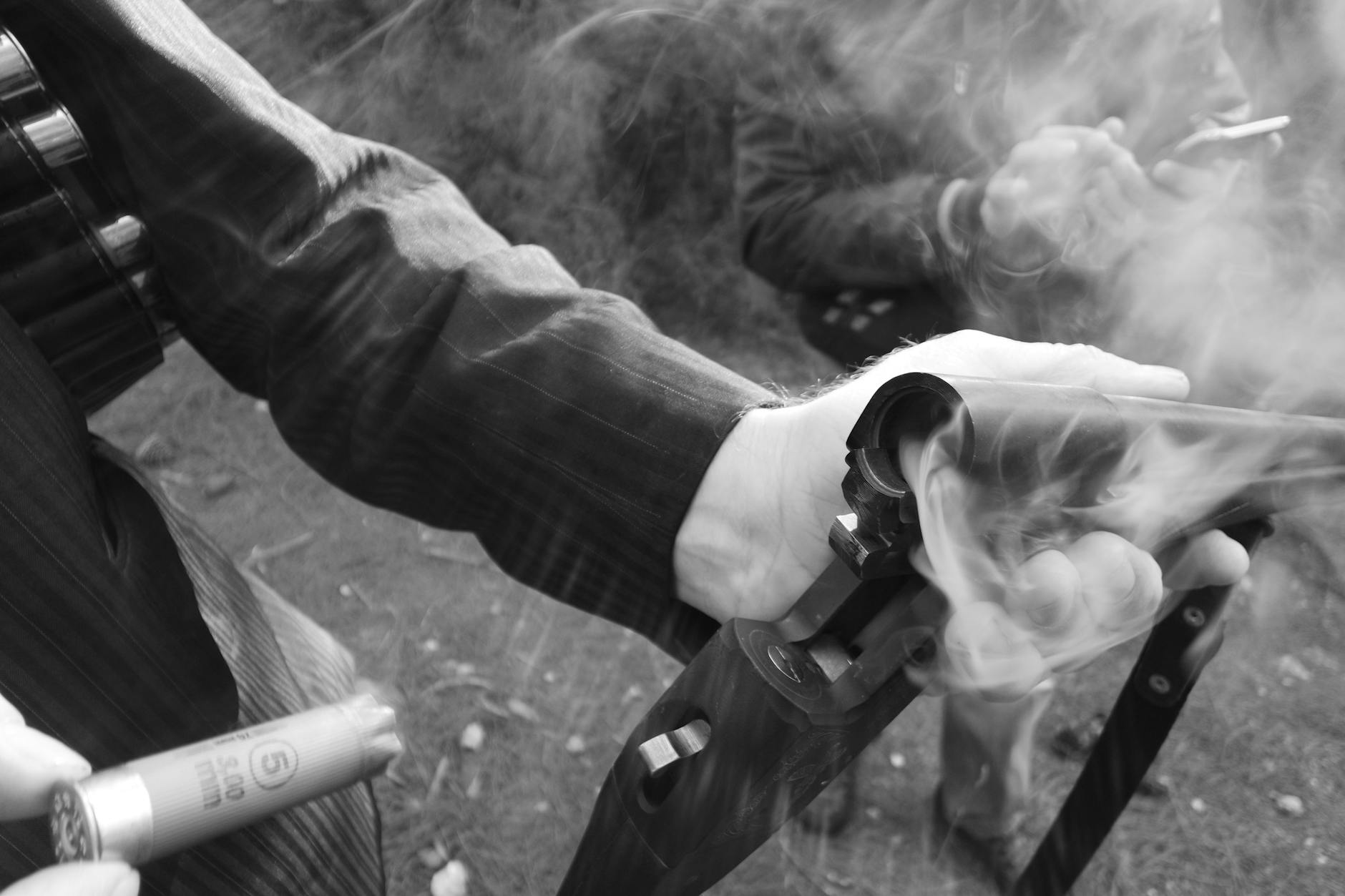 image from Pexels
Single shot shotguns are incredibly versatile. Because they're so sturdy, they can take any type of ammunition you toss into it. It doesn't matter if you're shooting birdshot, slugs, or just about anything else you can pack in the appropriate gauge shell.
That means you can adjust for plinking or going hunting.
And there's a difference between the ammunition the single shot can handle compared to other shotguns. For example, semi-automatic shotguns need the ammunition to feed and load properly, so you can't use just any kind of ammunition.
Something else that makes single shot shotguns fantastic choices is that they are relatively inexpensive.
A good quality shotgun in other variations could be double if not more than what you can expect to pay for a single shot.
Why the Single Shot Shotgun May Not be the Best Choice
image from Pexels
As great as single shot shotguns are, there are some real issues with the gun that make it less than ideal for certain situations.
For example, you cannot shoot more than one shot at a time because it is a single shot. That means low capacity and extra time to reload. So, this kind of shotgun is not necessarily the best choice for home defense.
Consequently, the inability to load the next round quickly is also why they're not the best choice for skeet or trap shooting.
In other words, they're great for Boy Scouts learning to shoot a 20-gauge shotgun for the first time, but not so much for the competitive shooter.
Also note, there is a lack of accessories or aftermarket additions to this particular type of gun. They're meant to be simple, so there's not much you can add to it if you can even find anything that will work.
For people sensitive to recoil — beware. A single shot shotgun has a harder recoil than heavier shotguns. That doesn't mean these guns aren't fun to shoot, but they do pack a punch.
How to Choose a Single Shot Shotgun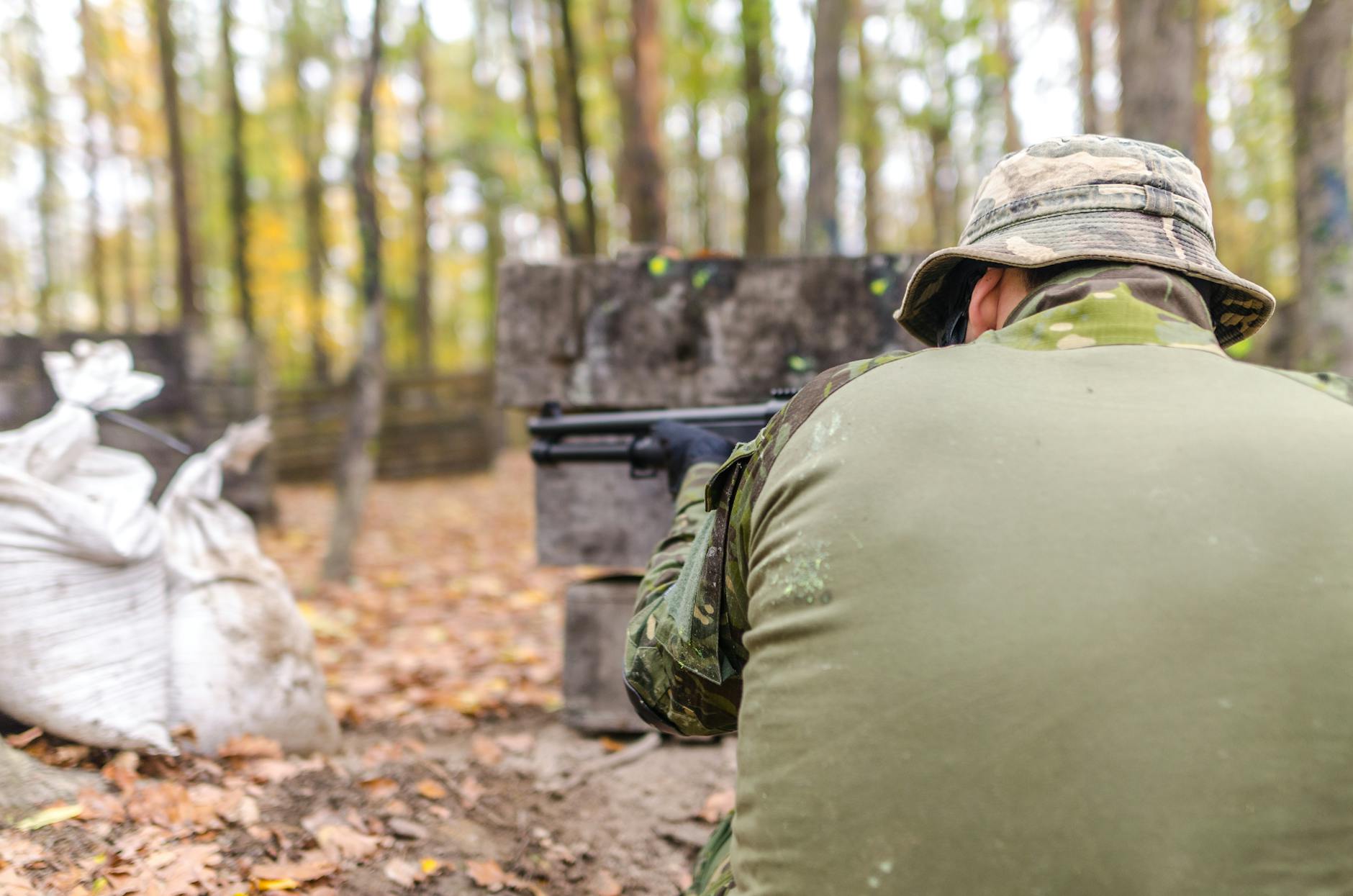 image from Pexels
When you start looking for a single shot shotgun, there are a few things you should keep in mind. 
First, let's talk about your local pawn shop.
When you take a look at a shotgun at a pawn shop, there are a few things you're going to want to check.
Look for rust in and around the receiver and inside the barrel

Inspect for any cracks or wiggling when the shotgun is locked into place

If they'll let you — see if you can take apart the gun to inspect the inner workings of the firing pin and the hammer
Note: If the hammer pushes the firing pin through when you dry fire, then it's good. If the pin does not come out, then you'll need to either add some oil or assume the firing pin is broken.
The Best Single Shot Shotguns
There are several different single shot shotguns on the market, but how do you know what to choose? Here's a quick list of some of the better options available to you.
Rossi calls this a functional survivalist shotgun. It's nickel finish, and simple takedown make this a great choice for young and inexperienced shooters. The .410 bore shotgun is lightweight at only three pounds and works well to just go have some fun.
It's equipped with safety features like the Taurus SecuritySystem and wide ejectors to expel spent hulls. The Tuffy also has a fast handling thumbhole grip for comfort and control.
Reviews are generally happy with this choice. OlSwampy says, "crisp trigger, great for kids starting out or adults who want to really show their skill level shooting clays with this fun gun. My son loves it for grouse (8 years old) and I love it for having gun at the cabin. You can't go wrong with this gun."
Farmerboy101 from Plainview, TX left a favorable report, too. "Man, I can't remember how many cottontails and dove I have killed with this gun, I have used this on pheasants, quail, pigeons also and it has never let me down and if I ever see another one for sale just like it in a 20 or 12 it will be in my safe, and I mean it."
Expect to ​​pay between $120 and $150 for this shotgun.
Iver Johnson
Iver Johnson has a few single-shot shotguns available to choose from. You can find them in .410 and 20-gauge models.
The .410 is perfect for young shooters or those that aren't very experienced. You'll find a much lighter recoil with the .410 that still performs admirably.
It's lightweight and fast handling with a fixed full choke, a functioning hammer, and an internal firing pin.
The 20-gauge model is perfect for someone who is just starting to get involved in clay shooting. But remember, it's a single shot, so this model isn't for competition.
It weighs just 4 pounds 8 ounces with an overall pull length of 14 inches. And it comes with a sling shovel, which comes in might handy.
You can find these models for prices between $130 and $160.
The Pardner is a single shot shotgun that has a simple design that is meant to be cost-effective. They have 10 and 12-gauge shotguns available in single shot.
They weigh nine pounds and six pounds, respectively, and they're quickpointing. Plus, they have just a few moving parts, so maintenance is minimal.
Over and over again, this gun has tested well with various shooters. Chuck Hawks says, "the manual warns, "This firearm should never be dry fired, as damage could occur to the barrel and/or the firing pin."
That's a good reminder to always double check the manual on every gun you own because dry firing rules can vary widely.
Especially with the transfer bar safety, you will be hard pressed to name one gun anywhere more intuitive. Load it, cock it, and pull the trigger.
H&R Pardner single shots range in price from $150 to $175.
This shotgun from Winchester is no longer made, but you can still find them occasionally on second-hand gun sale sites. It was produced from about 1936 to 1963. It uses a top-cocking lever, break action with shell ejector.
The Winchester 37 comes in 12, 16, 20, 28, and .410 gauge and weighs about 6 pounds.
These are the guns that your parents and maybe grandparents remember fondly. If you have one of these in your family, hold on to it. It may not have a ton of monetary value, but the sentimental value is priceless.
Prices can range from $100 to $2,500, depending on the condition.
Savage Stevens offers four different single shot shotguns.  They include the Single Shot, Single Shot Compact, Turkey Bottomlands, and Turkey Obsession. And are available in 12, 20, and .410 gauge.
This single shot shotgun is an excellent choice if you simply want a gun to do a job and do it well. Prices range from $150 to $200.
They're all in the five to six pound range with minimum recoil and are very reliable.
As a Browning firearm, the name has a reputation for being excellent at what the company does. Along with that comes a higher price tag between $1,400 and $2,000.
With varying barrel lengths to choose from, this gun is customizable to your particular wants. It is also one of the few single-shot shotguns that are designed for trap shooting.
The Browning BT-99 has all steel components, a trap recoil pad, and weighs slightly over eight pounds.
According to LearnAboutGuns.com, "The Browning BT-99 is a great trapshooting shotgun, and I highly recommend it. The break open action is simple and reliable while the adjustable comb really helps the gun to fit perfectly against the shooter's face.
For the price, I think the wood could look a little better, but that is not to say there is anything wrong with its appearance. All in all, there is no trapshooting shotgun in the BT-99's price range which I would rather own."
A Few Final Words on Single Shot Shotguns
Single shot shotguns are still manufactured today because they're tough, versatile, and user-friendly. They're safe and reliable, too. These types of shotguns are also ideal for beginners, kids, and people spending some time out on a range or in the field.
They're great for all-around fun from single round trap shooting  to hunting various fowl.
So, while you can use any of these impressive single-shots in single round trap, they're not made for the competitive circuit.
Do you own a single shot shotgun? Tell us about yours in the comments!