Clay shooting is increasing in popularity in the United States, and the courses were never better. Today's sporting clay courses have world-class amenities, natural terrain, and serene environments, features that have some people dub the sport as "golf with a shotgun."
And rightly so, each sporting clay course presents a unique experience and challenge just like golf.
Sporting clay is a genre of clay pigeon shooting where participants shoot at targets from a series of shooting positions. Unlike in trap or skeet, the targets here are sprung from different angles to replicate a real hunting experience.
There's so much more to it, but, for now, let's stick to the basics and focus on finding you the best shooting courses in the country.
Top 5 Sporting Clay Courses Near You
If you're wondering where to get in on the action, wonder no more. We've searched for and compiled a list of the top five sporting clay courses. And some of them might be near you!
1. Drake Landing, North Carolina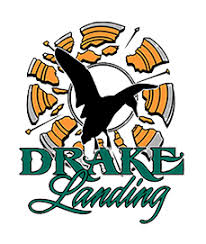 Drake Landing is a leading sporting clay course in North Carolina. It provides shooters with the opportunity to enjoy sporting clay competitions, pistol range shooting, and hunting. It is in Harnett County, south of Fuquay-Varina.
Whether you are a novice shooter getting acquainted with the basics of shooting and hunting, or a seasoned veteran looking to indulge in a refreshing shooting competition, Drake Landing has a wide variety of activities that will suit your shooting needs.
If you don't feel like competing, and just want to take a stroll and reconnect with nature as you shoot at sporting clays, there's a two-mile course designed specifically for this purpose.
2. Hudson Farm Club, New Jersey
The Hudson Farm Club is a private sporting clay course that provides its members with thrilling shooting experiences and scenic views. In fact, it was one of Shooting Sportsman Magazine's top 10 courses in the United States.
The farm sits on a whopping 3800 acres of serene farmland in Andover and features several lakes and ponds.
The sporting clays course had both clay and wing shooters in mind when designed. It boasts a 20-station layout of wooded lots and open fields where you can enjoy a number of shooting activities. These activities include driven grouse, springing teal, and flushing grouse shooting.
Each station has at least three targets for every skill level. You can also get trained by their NSCA accredited trainers. If you plan on heading there, get ready for an unforgettable rustic experience.
3. Greystone Castle, Texas
It's not surprising to learn that one of the best sporting clay shooting courses is in Texas. The folks there treasure their firearms, and Greystone Castle provides them with a fun way to enjoy their shooting.
At Greystone, you not only get to shoot at clay targets but also live and fast flying birds. Its two sporting clay courses majestically enclose a historic castle and offer scenic views of the ranch's open fields and water ponds. The castle has hosted several NSCA sanctioned shooting competitions as well as major corporate events.
Here, they hold competitions for both veteran and novice shooters. If you believe that you have what it takes to take out fast, wild birds, this is the best place to test your skills.
And if that's not challenging enough, you can try the double wobble trap, where you shoot at targets whose speed and angles are totally unpredictable. You can also enjoy other shooting competitions including driven birds and rabbits.
4. Foxhall Resort and Sporting Club, Georgia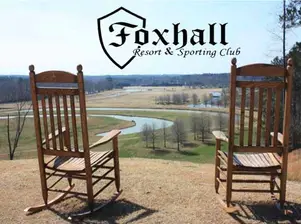 This resort is just minutes away from one of the country's busiest airport, but once you are there, you will feel half a world away.
Foxhall offers a wide variety of activities that cater to both shooting and outdoor enthusiasts. With two 5-stands and a wobble trap, the Foxhall Shooting Grounds is one of the top leisure sporting clay courses in the country.
There's also a hunt club where members have access to over 1500 acres of turkey, quail, and deer hunting.
5. Sarasota Gun Club, Florida
If you are in Florida and wondering where you can practice your shooting skills, think no further than Sarasota Gun Club. The club allows both its members and the general public to enjoy several types of clay pigeon shooting.
It has three trap fields, a wobble field, a pattering board, three skeet fields, a five stand, and four sporting clay courses.
That's a lot to choose from, so if you're in the area, you should check it out.
Bonus Tip
If you really want to enjoy sporting clays and other forms of clay pigeon shooting, don't always do it on the same course each and every time. Switch things up by traveling to different courses to test your skills on the varied terrains and environments. And meet new people!
While you're at it, be sure to try out several NSCA tournaments. Happy clay shooting!